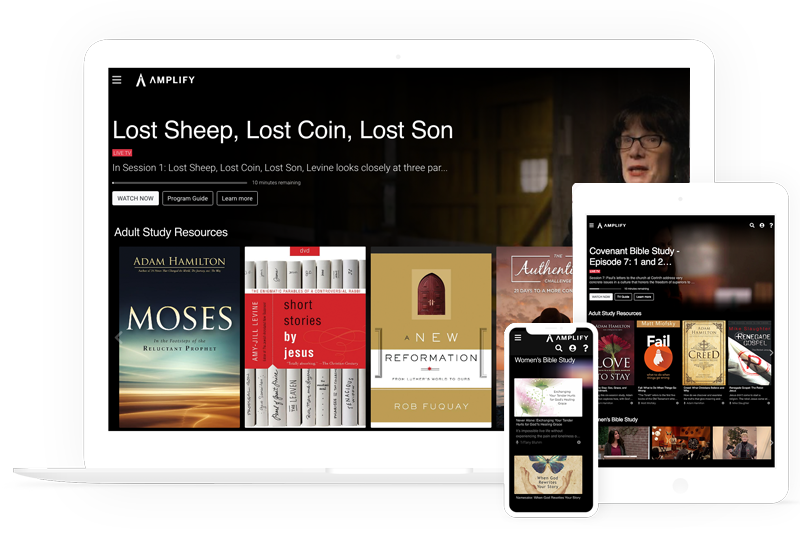 Engage your ministry. Expand your mission.
With dynamic digital content for group and individual study, training and worship

With You Can...
Provide a reliable source of Christian content through a Wesleyan lens for teaching, training, and inspiration in a customizable library

Build your church's capacity to innovate with engaging content and accessible technology.
Equip your congregation to better understand the Bible and its application

Deliver content in a way your congregation knows and appreciates
Deepen discipleship beyond the church walls

Add momentum to the Spirit-led missions you're already pursuing
Check out all speakers, studies, and more on Amplify.
Need more information or help? We're here every step of the way!
"There are lots of new mediums out there, but none of them truly speak to our Wesleyan theology and the way that we understand our faith. So having a place where our theology is readily available is amazing."

- Jefferson Furtado
Pastor, Connell Memorial United Methodist Church
"As a pastor who knows my congregation and is tasked with really shepherding them to become who God has called them to be, I'm really excited about having a tool that we can leverage as our own."
- Arthur Jones
Pastor, Saint Andrew UMC

60 Christian leaders from all types of church communities came together to help develop Amplify.