Now more than ever, it's a struggle to keep your church members connected. You want to encourage deeper discipleship and equip your community to impact others.
But how?
With You Can...
Provide a reliable source of Christian content through a Wesleyan lens for teaching, training, and inspiration in a customizable library

Build your church's capacity to innovate with engaging content and accessible technology
Equip your congregation to better understand the Bible and its application

Deliver content in a way your congregation knows and appreciates
Deepen discipleship beyond the church walls

Add momentum to the Spirit-led missions you're already pursuing
"There are lots of new mediums out there, but none of them truly speak to our Wesleyan theology and the way that we understand our faith. So having a place where our theology is readily available is amazing."

- Jefferson Furtado
Connell Memorial UMC
Nashville, TN
"We've been able to learn, and grow, and rely on each others experiences and I couldn't ask for a better way to do Sunday School."
- Linda Dill,
Bryson City UMC
Bryson City, North Carolina

No matter if your church is large or small, meeting in-person or virtually, Amplify has a solution for you. Learn more: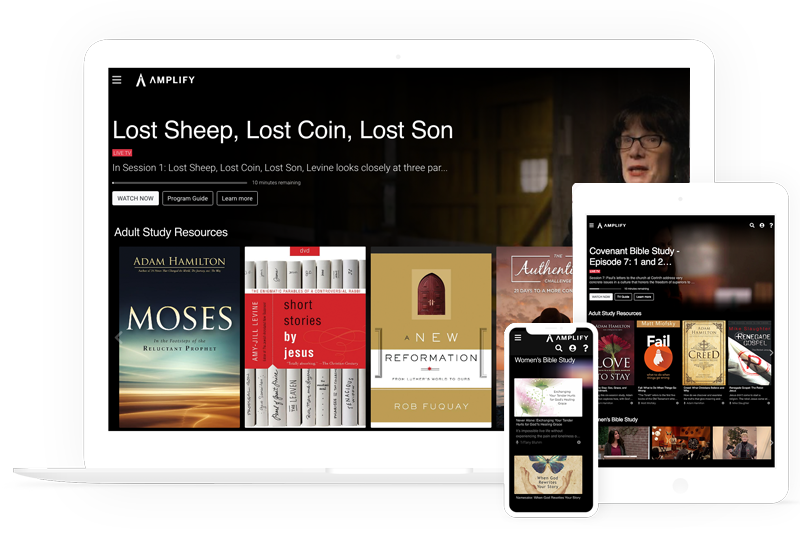 See what's inside Amplify Media.
A free preview of our new and most popular videos.
With Amplify's new First Look, you can get the first episode from some of our most in-demand studies completely free. Use this preview to plan out the coming months and find exactly the resources you want.
First Look helps you pick the right studies and eliminates the guesswork, every single time.