Bishop Will Willimon is known as one of the most effective preachers in the English-speaking world. When it comes to preaching the story of Jesus, he has found that you cannot speak in abstractions. Rather, the Gospel narrative, reflecting the way we construct the stories of our lives, speaks directly to us. In his book, Heaven and Earth: Advent and the Incarnation, Willimon dives into the Advent Gospel readings that disrupt our day-to-day lives with the in-breaking presence of God made flesh.
In this webinar, you will:
Consider what we can say about heaven in these tumultuous times
Think about ways of preaching that are centered on Jesus, rather than ourselves
Receive guidance as you prepare during the Advent season
Join Bishop Willimon and host, Rev. Cameron Merrill, in this webinar about preaching on Advent and the Incarnation in down-to-earth ways with stories, wit, and authenticity.
"Many of us think we're thriving on customization and control, but Willimon's voice bears witness to the in-breaking power of the God of Advent, the One we didn't expect. With attention to the biblical text and our world, Heaven and Earth invites us to the wonder, mystery, and joy of encounter with God incarnate who shakes us up, reorders the cosmos, offends our sensibilities, and saves us with relentless love."

- Joni Sancken, Professor of Homiletics, United Theological Seminary, Dayton, OH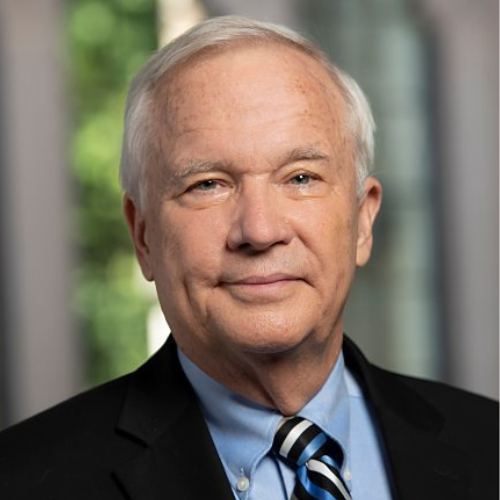 Feeling most at home behind a pulpit, William H. Willimon's deepest calling is to be a preacher and truth-teller of Jesus Christ. Willimon is Professor of the Practice of Christian Ministry at Duke University Divinity School and retired Bishop of the North Alabama Conference of The United Methodist Church, after serving for 20 years as faculty member and Dean of the Chapel at Duke University. He continues to give lectures and teach at universities around the world. Willimon earned a doctoral degree from Emory University and has been honored with 13 additional doctorates. He lives in Birmingham, Alabama.
A study by the Pulpit and Pew Research Center found that Willimon is one of the most widely read authors among mainline Protestant pastors. An international survey conducted by Baylor University named him one of the "Twelve Most Effective Preachers" in the English-speaking world. With over a million copies of more than 60 books sold, his popularity is undeniable.
Cameron Merrill is the editor for MinistryMatters and Leadership Resources with United Methodist Publishing House. An elder in The United Methodist Church, serving a congregation in historic Hillsborough, NC, Cameron is also a doctoral student in systematic theology with the University of Aberdeen and assistant editor for Will Willimon's Pulpit Resource.