Join pastor and best-selling author Adam Hamilton as he shares what he has learned through teaching church-wide and small group study, as well as preaching in the Lenten season. Engaging in a Bible study together as a church family has tremendous potential to bring a congregation together, deepen a sense of community, and foster spiritual growth. It also provides an opportunity for community outreach, creating a clear and specific touchpoint for inviting new people to worship and study. Adam will give practical advice on how you can have the greatest impact during the Lenten season.
Adam will also preview his new Lenten study, Luke: Jesus and the Outsiders, Outcasts, and Outlaws, exploring the life, teachings, death, and resurrection of Jesus as told in the Gospel of Luke. Through Luke's stories we find Jesus' care and compassion for all as he welcomes sinners and outcasts.
Watch now to prepare for a meaningful Lenten season.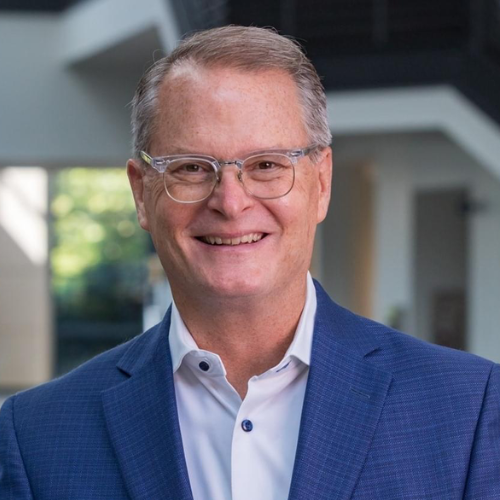 Adam Hamilton is senior pastor of The United Methodist Church of the Resurrection, one of the fastest growing, most highly visible churches in the country. The Church Report named Hamilton's congregation the most influential mainline church in America, and he preached at the National Prayer Service as part of the presidential inauguration festivities in 2013.
Hamilton is the best-selling and award-winning author of Luke: Jesus and the Outsiders, Outcasts, and Outlaws, Prepare the Way for the Lord: Advent and the Message of John the Baptist, The Lord's Prayer: The Meaning and Power of the Prayer Jesus Taught, Words of Life: Jesus and the Promise of the Ten Commandments Today, The Journey: Walking the Road to Bethlehem, Incarnation: Rediscovering the Significance of Christmas as well as The Walk, Simon Peter, Creed, Half Truths, The Call, The Way, 24 Hours That Changed the World, John, Revival, Not a Silent Night, Enough, When Christians Get It Wrong, and Seeing Gray in a World of Black and White, all published by Abingdon Press.
The Gospel of Luke with 40-Day Reading Plan
FREE CEB companion edition to Luke: Jesus and the Outsiders, Outcasts, and Outlaws.
This download contains the full text of the Gospel of Luke in the Common English
Bible (CEB) translation, as well as a 40-day reading plan for Luke's Gospel. You'll
also find some short reflections, adapted from Adams' book Luke: Jesus and the Outsiders,
Outcasts, and Outlaws, to introduce each section of readings. Download your free copy today.
Additional Free Materials