For Lent this year, wouldn't you like to connect with God in a more meaningful way? If so, you will want to join speaker and author Barb Roose as she walks you through how to intentionally practice and deepen your Christian faith with one of the most popular books of the Bible.
In her newest book and six-week Bible study, Finding Jesus in the Psalms, Barb takes a look at six psalms, finding connections between the psalms and the life and death of Jesus and exploring how Jesus is with us in our hard places. Each psalm highlights Lenten themes like worship, hope, prayer, confession, forgiveness, courage, and faith. The study concludes with Psalm 22 and Jesus' final words from the cross.
In this webinar you will learn how to:
See the connection between Jesus and some of your favorite Psalms;
Overcome Lenten guilt by seeing Lent as a "preparation" season instead of a "performance" season;
Apply three fresh Lenten activities to enrich your experience
Barb will be joined in conversation with Melissa Spoelstra, author of Isaiah: Striving Less and Trusting God More.
Register today for this live conversation and start your Lenten journey through the Psalms.
" The Psalms provide a perfect framework for experiencing Lent through the verses that were Jesus's own scriptures, offering both him and us strength and wisdom in a painful and redemptive season. The Book of Psalms hums with the heartbeat of our humanity with divinely inspired words that find purchase in the tenderest places in our hearts when our human words or wisdom fails us."
-Barb Roose, author of Finding Jesus in the Psalms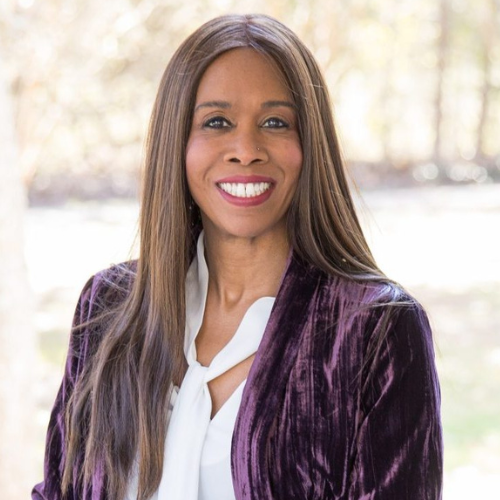 Barb Roose is a speaker and author who is passionate about teaching women to live beautifully strong and courageous so that they experience God's great adventure of faith and purpose for their lives.
Since 2005, Barb has been speaking to audiences in the US and abroad at women's conferences and events, including national platforms such as UMC Leadership Institute, Proverbs 31 She Speaks Conference and the Aspire Women's Events National Tour.
She's the author of multiple books and Bible studies including Finding Jesus in the Psalms (2023), Surrendered: Letting Go and Living Like Jesus and Joshua: Winning the Worry Battle and others.
Barb lives in NW Ohio and is the proud mother of three adult daughters. Whenever possible, Barb prefers to eat dessert first.
Melissa Spoelstra is a women's conference speaker, Bible teacher, and author who is madly in love with Jesus and passionate about studying God's Word and helping women of all ages to seek Christ and know Him more intimately through serious Bible study. Having a degree in Bible theology, she enjoys teaching God's Word to the body of Christ, traveling to diverse groups and churches across the nation.
Melissa is the author of several Bible studies and books, including Isaiah: Striving Less and Trusting More, Acts: Awakening to God in Everyday Life, The Names of God: His Character Revealed; Romans: Good News that Changes Everything; and more. She is a regular contributor to the Proverbs 31 First Five App and the Girlfriends in God online daily devotional. She has published articles in ParentLife, Women's Spectrum, and Just Between Us and writes her own regular blog in which she shares her musings about what God is teaching her on any given day.
ONLINE STUDY BEGINNING ASH WEDNESDAY
Join the Finding Jesus in the Psalms Lenten online study BEGINNING WEDNESDAY FEBRUARY 22 (Ash Wednesday) through WEDNESDAY, APRIL 5 (Six weeks)
On Wednesdays at 8:00pm EST, Barb will host a weekly teaching and discussion from Finding Jesus in the Psalms on Facebook Live in a private study group.
You'll get the chance to share what you've learned as well as learn from others. All you need is a copy of the book to participate!